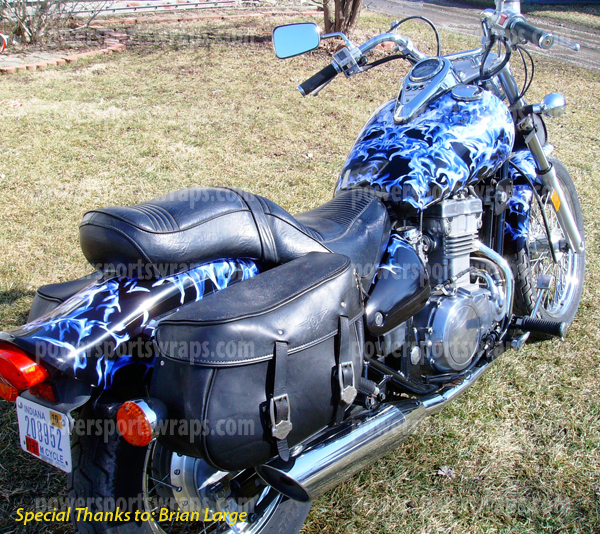 Our Customer Brian Large said about his Blue Black flame bike wrap:
Well as you can see i never got around to taking those pictures of my wifes bike. I have been working long hours and so we havent rode for a while. I did however look through some of our pictures we have and found these. The coolest thing about her bike is that the fire on the tank looks like a face. You can clearly see it in the photo. These wraps are easy to do if you take your time with it. The key here is patience ! I am very impressed with your product. hers has been on for over a year now and looks just like it did when we first wrapped it. I would highly recommend this product to anyone wanting to drastically change the appearance of their ride without spending an absolute fortune !
Thanks Pete and Powersportswraps.com !
Shop our wrap selection