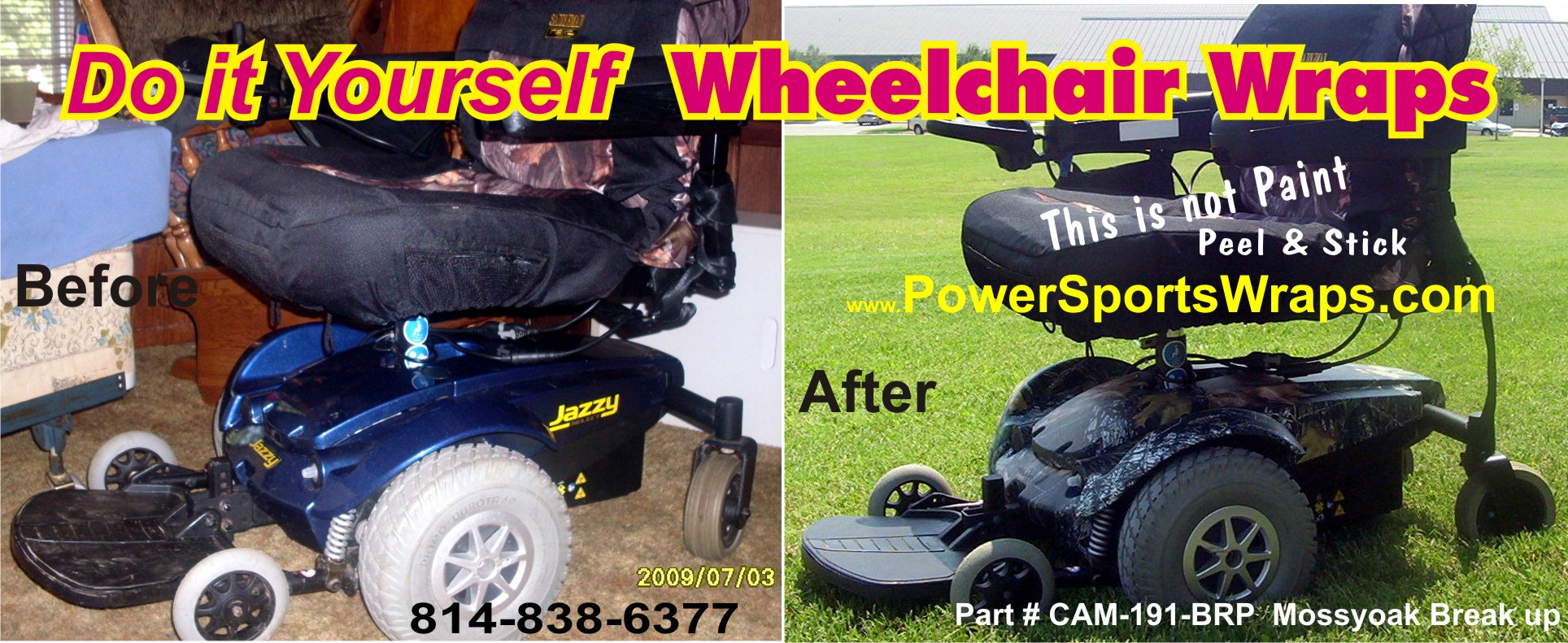 Looking for an inexpensive way to dress up your wheelchair? Don't settle for that old boring factory color, dress it up & express yourself with your own custom wheelchair wrap. We have over 206 wrap patterns to choose from. Feel free to contact us for ideas or custom orders, we'd be glad to help..
All of our products are sold as do it yourself application, we provide you with everything you need to be succesful, just peel & stick… Here is a comment from Audrey one of our first time users:
Hello, my name is Audrey and my husband has muscular dystrophy. We searched for hours on the Internet in efforts to find ways to add a little style to his wheelchair. To my surprise, we had no luck finding any such site…until we came to yours. Your website provided us with all the information we needed and decided to give it a try. The wrap was easy to install and was exactly what we had hoped for. Now my husband can ride in style and even hunt in his chair. Thank you so much.
The wrap we used was Mossy Oak – Breakup. Only one sheet was used.
Audrey W
Yes, you can do it too…. give us a call and we can assist you with any questions you may have.
See our full line: www.powersportswraps.com
By phone: 866-289-2358