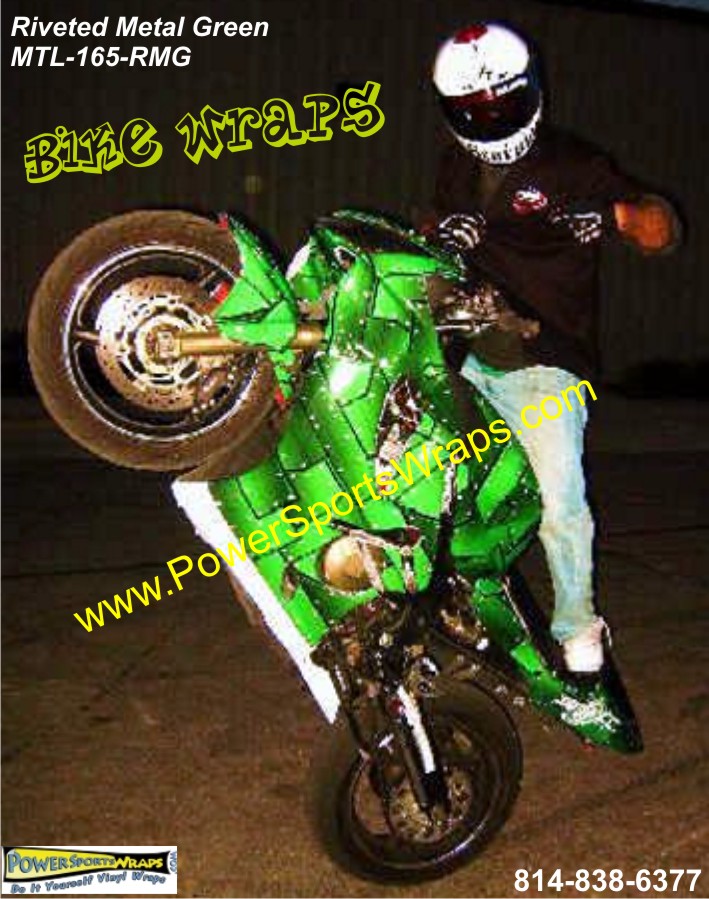 Special thanks to the amazing talents of Kyle Sliger stunt rider for Wheele industries out of Fort wayne IN.
Kyle had this to say: I love the wrap. It turned out great. And it was simple and you guys are reliable. Had no worries Ill be sure to call you guys for any other needs of business in the future .
Amazing stunt video of Kyle in action here: http://www.youtube.com:80/watch?v=Fl60kM_YxqY

Stunt bike wraps from PowerSportsWraps.com… Riveted Metal Green . Wrap a complete Sport Bike for $325.00 save $$ do it your self vinyl wraps. We provide you with all you need for a successful wrap application. Over 200 patterns now available. Custom Sport Bike wraps are inexpensive when compared to custom air brush. You can apply the wraps yourself with our do it yourself wrap application videos. Don't pay to have this applied do it yourself.
See our complete line: www.powersportswraps.com