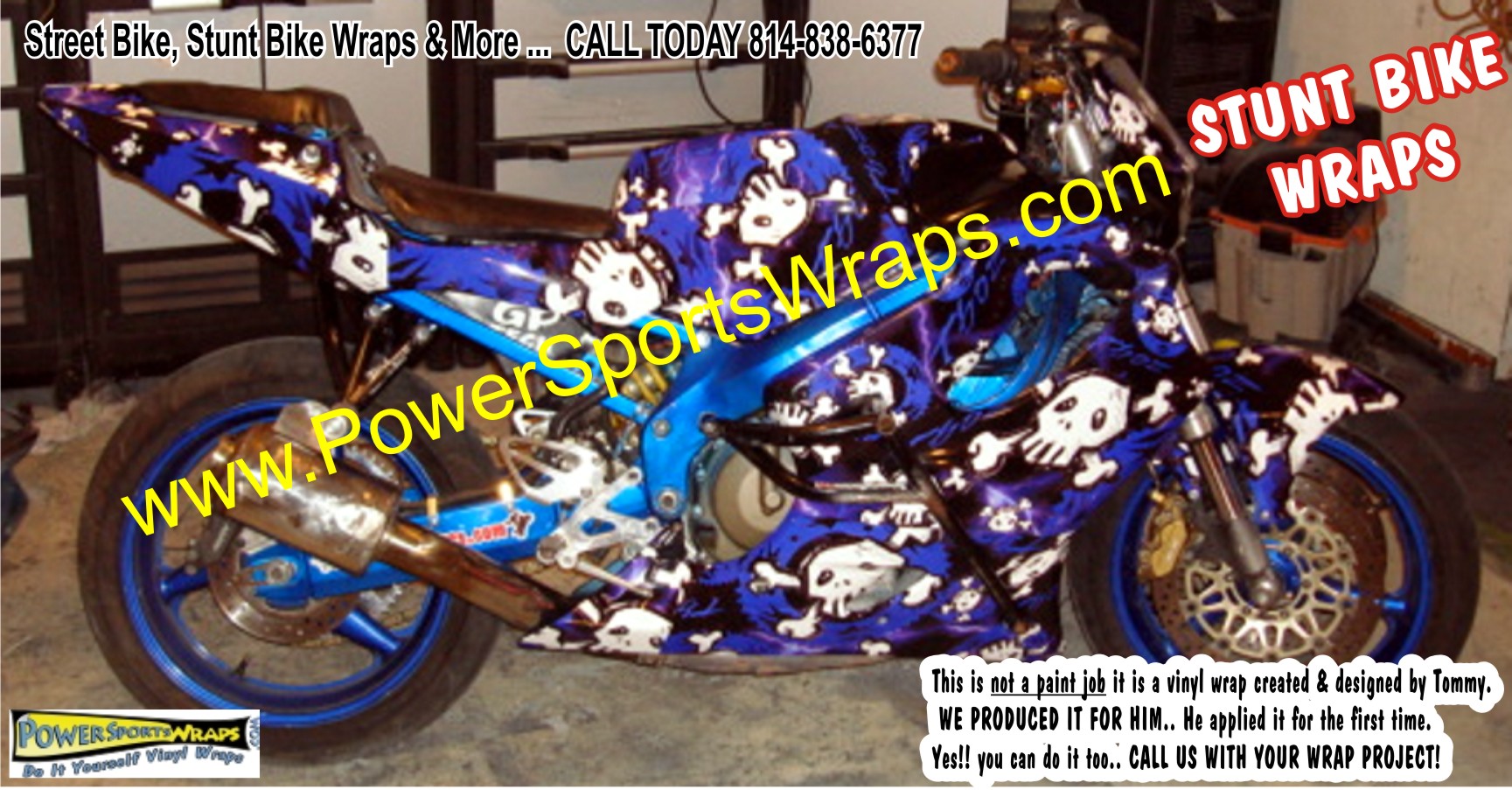 "SHOW US YOURS" That's what we say… We realize that many of you are really good in using Adobe Photoshop. Because of this we will be allowing individuals to create there own wrap & submit it to us for production. Imagine what you could come up and create yourself. Create the look you want at a price you can afford most production runs will not have a set up fee (call for details). Let your imagination go…. What's the look you want? (contact us for rules & requirements)
Above is an example of what we are talking about. Here are STUNT BIKE pictures that Tommy (Tboz) from Tenn Stunt team STR8UPSTUNTERZ sent us after putting his wrap material on his stunt bike. This is a wrap that Tommy created himself in Photoshop. Once he got it the way he wanted it he submitted it to us for production. We manufactured the stunt bike wrap and sent the film to Tommy and He applied it him self with a little help from his daughter.
If you have a custom wrap idea for your machine feel free to contact us and we can give you the details on how you can CREATE YOU OWN WRAP.
TO ORDER YOUR CUSTOM VINYL WRAP CALL US 866-289-2358
SEE OUR FULL LINE OF STANDARD WRAPS @ www.powersportswraps.com