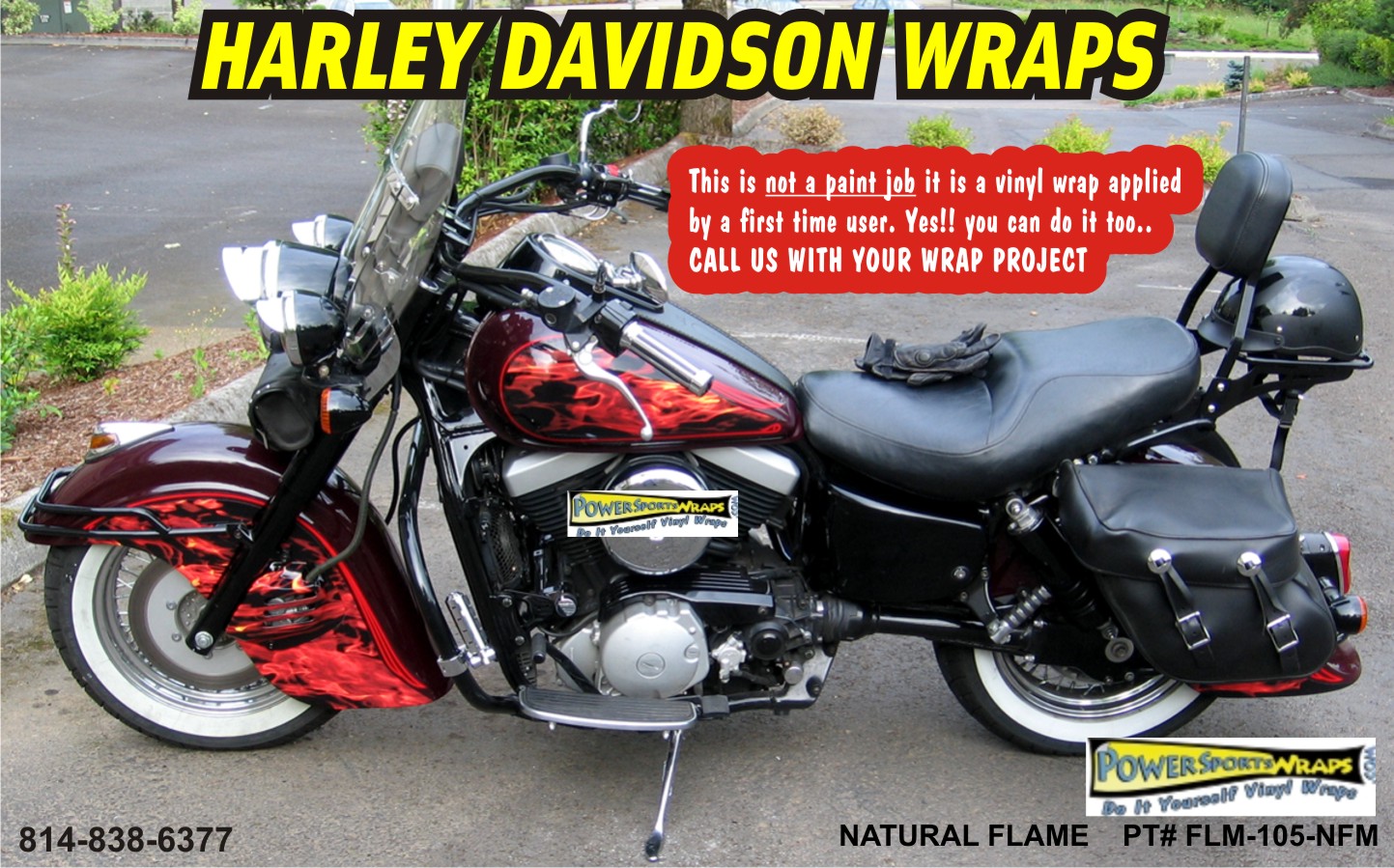 In the illustration of the tank you can see what the customer started with.
THIS IS HOW TO DO IT:
Take a 1/4″ roll of strip and outline the area you would like to cover with the wrapping film. Make sure to exceed the are you would like to cover by a minimum of 3/16″ due to shrink back.
Next apply the wrap over top of the stripe exceeding the edge by over 1″. Now you can see where the stripe is through the film by looking at the defined edge of the 1/4″ strip under the wrap.
Just take a razor blade & carefully cut to the edge of the stripe around the entire border. Peel excess film and zing…. you have the flames cut to shape on the surface of the tank or fender.
Now if you would like you can peel the 1/4″ strip and relay it again over the wrapping film by just a hair or you can leave what you did and start representing for PowerSportsWraps.com.
Just think how much you just saved by doing it yourself…
Call us today for your custom Harley wrap. 866-289-2358