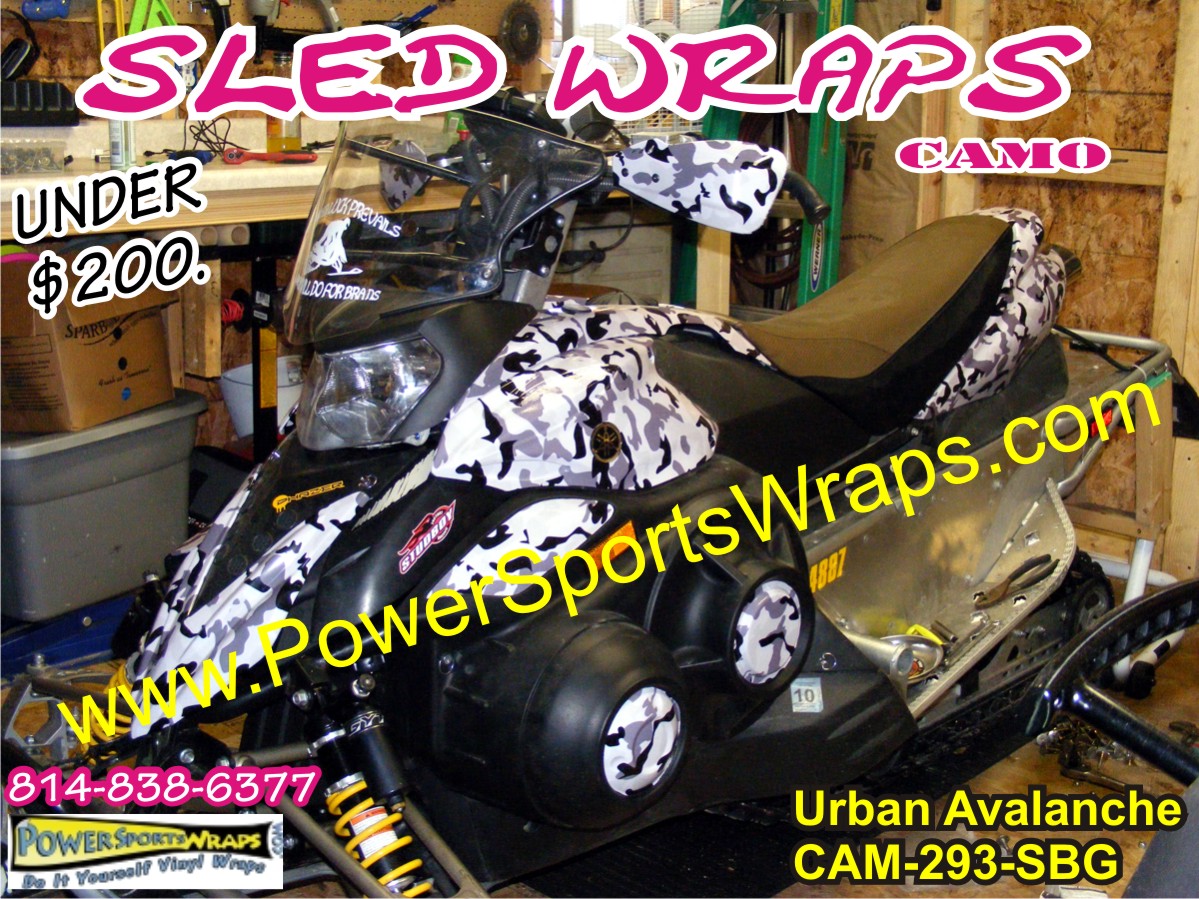 Check out Cody B's Yamaha Phaser FX Urban camo sled. Cody is one of our first time users & he was looking for a way to customize his YAMAHA sled & make it stand out from all his buds.. This unit looks amazing with our Urban Avalanche Snow vinyl wrap on it. We can create a custom wrap for your snowmobile or choose from our huge selection of do it your self vinyl sled wraps online.
COLORED CAMO?? Yup we've got it!! Call us today!
Cody said: Been a learning experience working with this stuff, but it came out pretty good I'd say! Already had a few compliments on it!
Contact us today for your vinyl wrap save money & do it your self….
ORDER URBAN AVALANCHE SNOW CAMO:
Call Today!! 866-289-2358