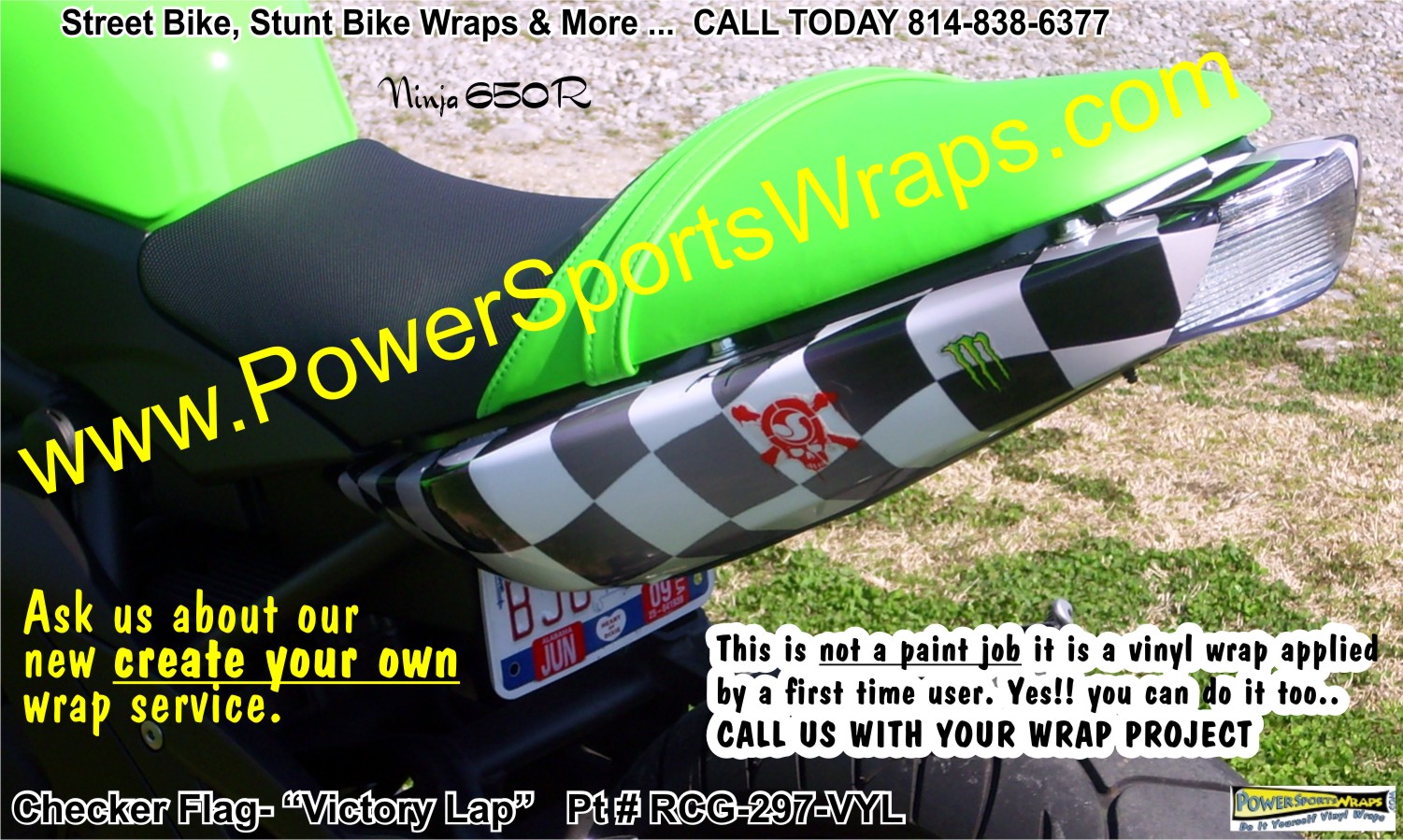 Street bike wraps are the latest thing in do it your self motorcycle customizing. Why pay someone thousands to custom paint your bike when you can apply one of our custom digital vinyl wraps to your motorcycle? Just look at this Kawasaki Ninja 650R that our customer Jason has. He was looking for an inexpensive way to dress up his bike and give it that personal touch.
With our do it your self wraps Jason found out how easy it is. He placed his order with us online and ordered 1 sheet, within a few day he recieved his bike wrap ready to be applied. It looks like he would have paid hundreds of dollars yet in reality this street bike wrap project cost him less than $70.00. How can you go wrong??? A complete checker flag tail wrap for under $100 where else but www.powersportswraps.com
JASON WRITES AFTER HIS APPLICATION: a hair dryer and a little time and my bike is no longer just another green ninja! great product, great price. thanks

If you have a street bike, stunt bike, Harley or another type of power sports machine and are looking for an inexpensive way to dress it up call us today & we can create the look you want at a price you will not believe.
CALL US TODAY FOR YOUR VINYL WRAP NEEDS: 866-289-2358