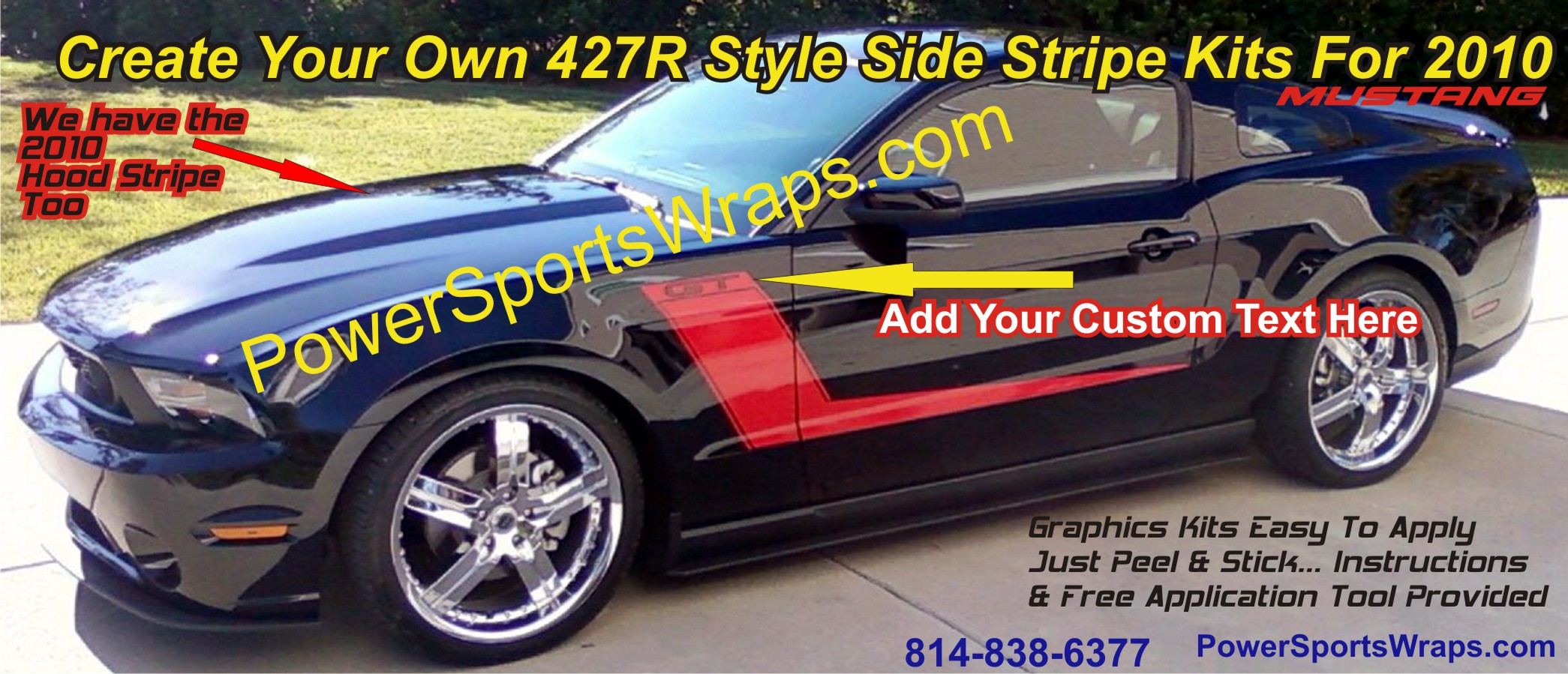 Amazing new 05 – 2010 Mustang 427R style Racing stripes now available. Take a look at this brand new 2010 Roush Mustang that we added a custom 427R style stripe to. Our customer Mark requested his 427R side stripe with a stretched GT at the top of it.
We can incorporate just about any text or number on your custom side stripe . Just send us a request & we can provide you with a price quote for your own personalized Mustang side racing stripe.
We also have available the hood stripe for the 2010 Mustangs without the scoop or we have created a custom hood scoop stripe for the Roush factory hood scoop that matches the side stripe.
If you keep your Mustang Stock looking you are crazy…. Just look what you can do for less than $275. All of our graphics kits come with application instructions & a free application tool so you can do the application yourself. No need to hire this job out. Contact us today… 866-289-2358 www.PowerSportsWraps.com