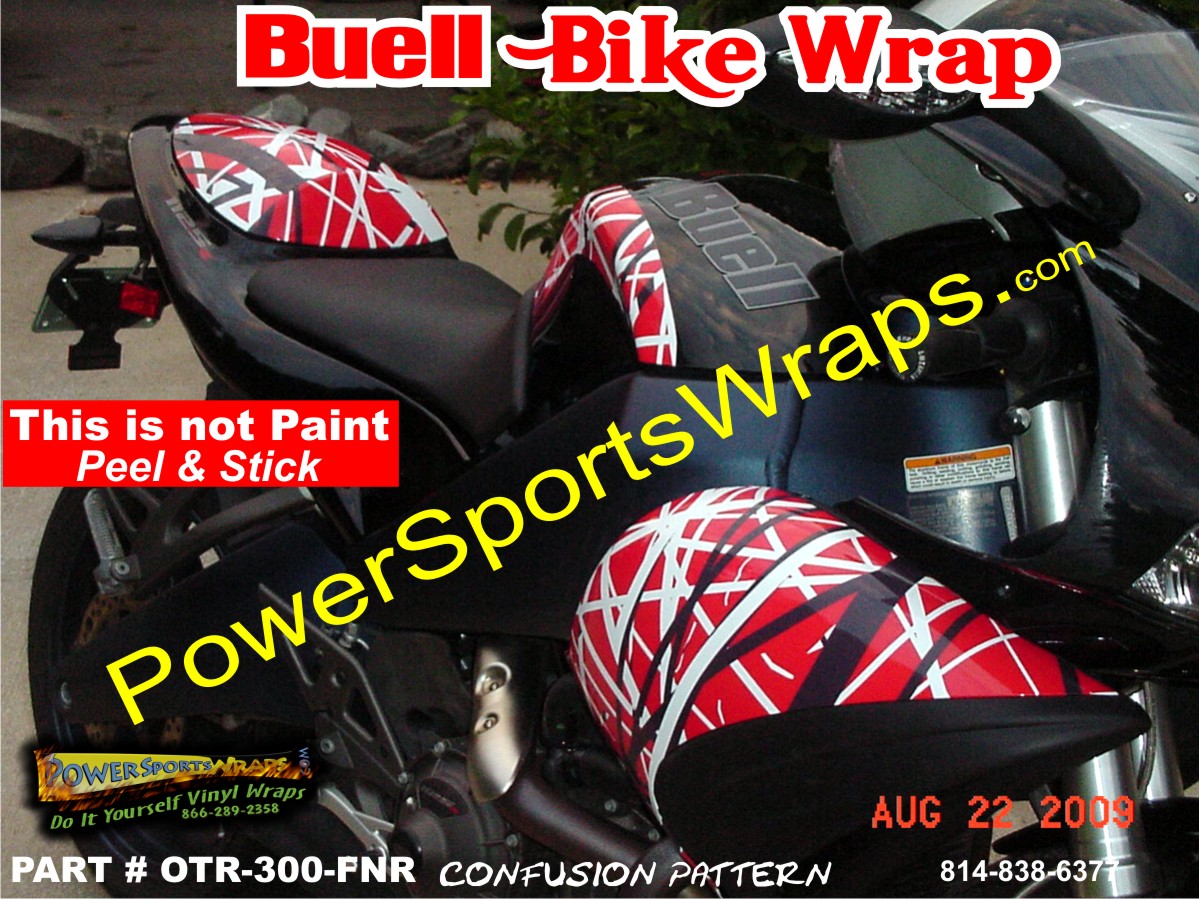 If you have a Buell & are looking to dress it up, this is the way to go. We have over 200 vinyl bike wrap patterns to choose from starting at $65.00. This is a great product for Race Teams or Track Bikes or the everyday user who just wants to change up the look of his Buell or any motorcycle for that matter.
Our customer Jim purchased the Red Confusion pattern and applied it on his Buell 1125R as a way to make his bike stand out from the others. Jim was very pleased with the way the bike turned out.
Make your bike stand out on your next street ride by applying one of our bike wraps.
You can cover a sport bike for only $325.00 Call us today to order your Buell bike wrap.
866-289-2358