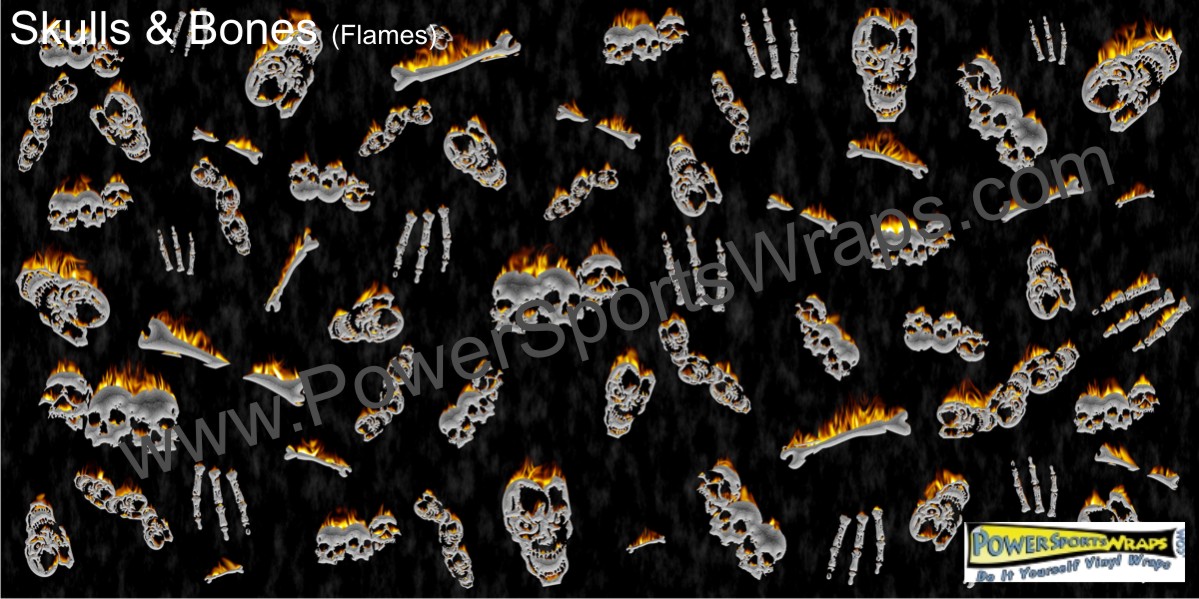 All NEW for 2009 SKULLS , BONES & WEB VINYL WRAPPING FILM.  We are excited to release our all new Skull  theme wrapping film.  This new vehicle wrap /power-sports design is for individuals who are looking for a more aggressive wrap pattern than our standard patterns.  Our Skull decal wraps are available in may theme's like: Skulls & Bones Black-White, Skulls & Bones Black-Red, Skulls & Bones Flames, Skulls & Bones Chrome, Smoking Skulls Time warp & more to come.
PowerSportsWraps custom vinyl wrap skull effects would be great for Stunt Bike wraps, Stunters, Street bike wraps, Harley Davidson skull wraps, motorcycle wraps and many other types of power sports machines.  If you need your Skull wrap in different colors just let us know and we will do our best to create a custom Skull vinyl wrap just for you.
STANDARD WRAP SHEET SIZE IS 2'X4′.  CUSTOM SIZES ARE AVAILABLE.
SEE OUR FULL LINE OF "DO IT YOURSELF" VINYL WRAPS AT: www.powersportswraps.com