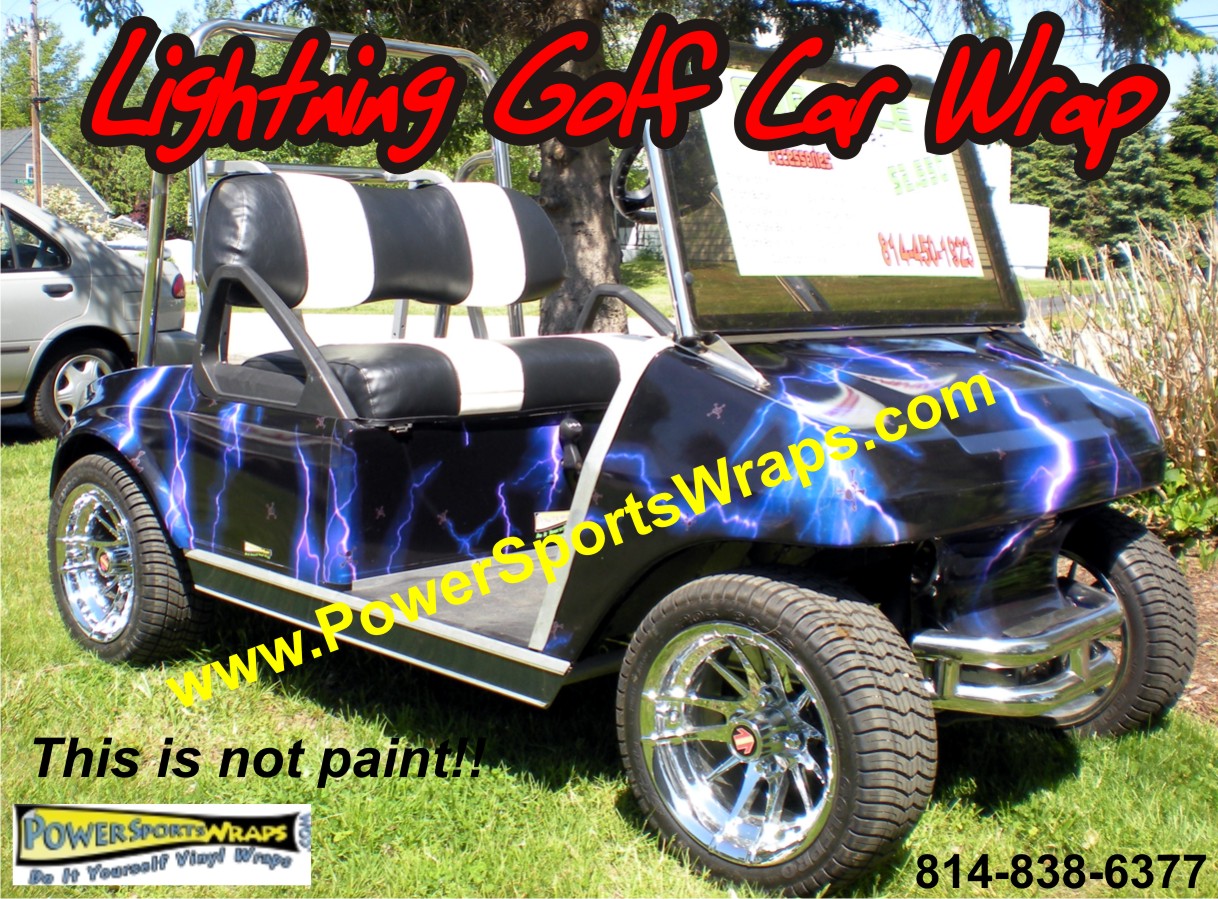 This golf car was used as a demo car to promote golf car warps locally. It was
also used to create our golf car wrap video
to assist our first time users as they apply the wrapping film.
The best part of the car has to be the amazing vinyl wrap that has the skulls
& lightning effects in it. This process is much more cost effective than paint & can
be applied by the average dealer or consumer which saves them money.
The car was a work in progress & we added parts as time progressed. We also used
the car to prototype new parts for the golf car industry such as the carbon fiber rocker
kit, chrome steering tube, vinyl wraps & graphics kits. See our complete line of
golf car products on our completely new website at: www.golfcargraphics.com
If you have a golf car DON'T PAINT IT ….. WRAP IT!!! CALL US & SEE HOW EASY IT IS…
Contact us with your wrap ideas & we can custom create a wrap just for you…