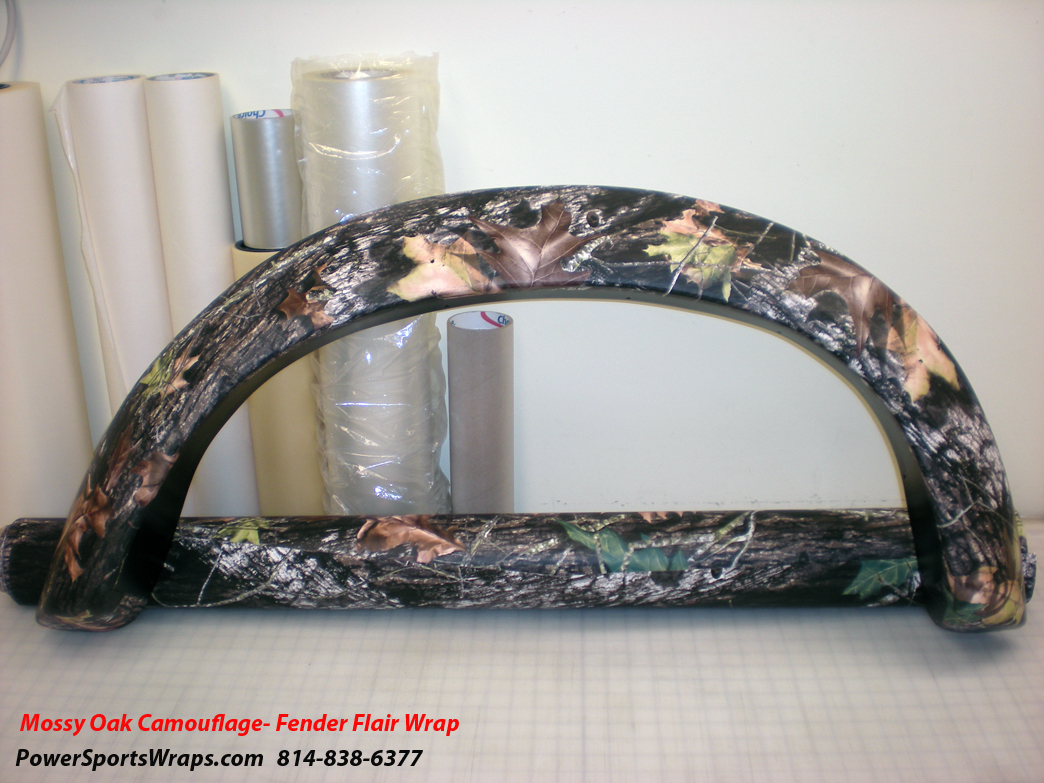 Wrapping certain things with camouflage film (like flair for your fender) can sometimes be tricky. Every little tip helps!
Cut Edges in Camouflage Film
This technique can be used when applying any pattern where more than one sheet has to be overlapped to continue the same pattern.
• Cut the edges prior to applying
• Try to avoid cutting directly on the application surface, as you may risk damage to the surface itself
• Apply first section of the Camouflage Film
Applying the Camouflage Film
Cutting the edges where the Camouflage Film will overlap will make the overlay seamless and invisible.
• Once the first section of the pre-edged Camouflage Film has been applied, re-wipe with alcohol before you apply the next section.
• Wiping the film with alcohol ensures a clean, non-contaminated surface
• Apply next section of the Camouflage Film
These techniques will work for any patterned film, no matter how many sections it is cut into. Need help with your next Camouflage Film install? Powersportswraps.com is here to help with all of your wrapping needs! Check out the complete line of Camouflage Wraps!