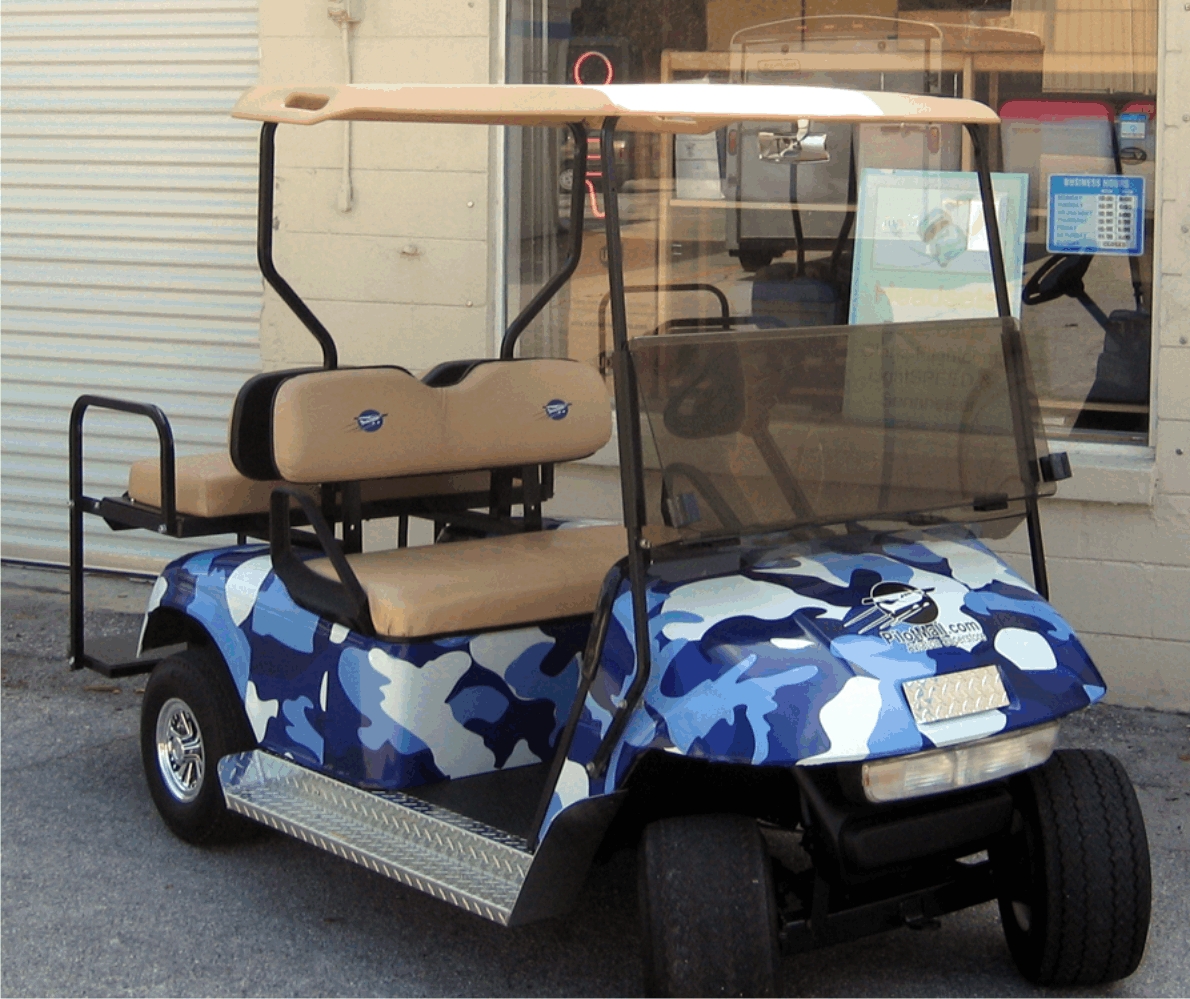 This is a customer submitted photo of our Blue-Gray gsxr Urban camouflage. Below are his comments about their project and company. They applied the material themselves with no trouble.
We thought it would be fun to hook up ours so it would stand out from the crowd. The urban camo wrap from Golfcargraphics.com was the perfect solution! It was extremely easy to apply and looks great!
We have over 200 vinyl decal wraps for golf cars and much more. Golf cart decal wraps are an inexpensive way to give your golf car a completely custom look. Most golf car custom paint jobs can cost as much as $2,000 dollars. Golfcargraphics for golf cars have custom digital effects and cost less than $400. How can you go wrong for that kind of savings?? Golf car decals and wraps can give you the custom look without spending thousands.
Call us with your golf cart wrap project & see how easy it is… Vinyl wrap it your self & save….$
Order your Urban Blue-Gray camouflage material here!!
TO ORDER YOUR GOLF CAR WRAP CALL-866-289-2358