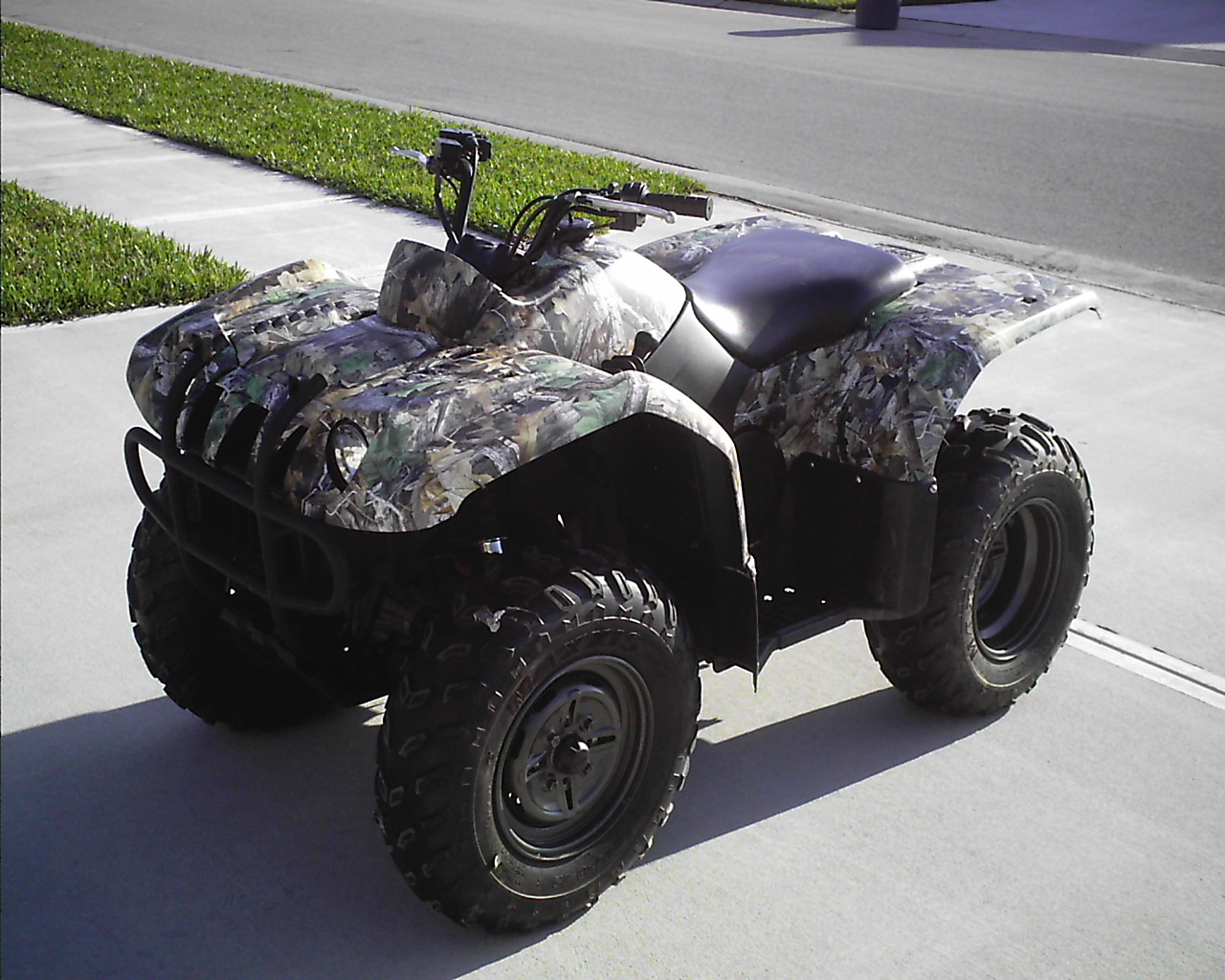 Camouflage vehicle wraps are really becomming popular. We do our best to give our customers a quality camo covering, superior products, 3M wrapping film and all the knowledge and camouflage application phone tech support we can. Along with this, each Camo kit we sell comes with: written application instructions w/photos, FREE SQUEEGEE TOOL, Free phone tech support, Free application video access and more.
We have Camouflage covering wraps for ATV's, Race Cars, Trucks, Boats, motorcycles, Side X Sides and more….
Why is our Camouflage superior over the competition? One of the main reasons is that we add a HARD PROTECTIVE LAMINATE over top of the camo print. This greatly helps to protect the image from all the abuse you can give it like: scratches, scrapes, chemicals, UV, mud, snow, water and other elements that can take it's toll on unprotected material like many of the other guys offer. All PowerSportsWraps are subsurface printed for maximum protection and durability.
Most of the competition only uses a spray on laminate that has limited protective qualities. When we combine our 3M vinyl and our protective cast laminate you are getting almost 5 mil thick material. The competition??? less than 3 mil. Thicker is the preference ….. wouldn't you agree??
We know there is more to just selling Digitally printed Hunting Camouflage to online customers. We take pride in the fact that we offer 12 officially licenced patterns of Camouflage wrapping film to our customers. We have these patterns in stock and ready to ship:
Mossy Oak Break-up, Mossy Oak Duck Blind, Mossy Oak Obsession,
Real Tree AP all purpose, Real Tree AP Green, and many more patterns of wrapping camouflage.
If you are serious about saving money on digitally printed hunting camouflage wrapping film you need to talk to us. We will help you every step of your application making sure you are completely informed, ready & confident to apply your wrapping camouflage material.
Here is a link to our camouflage web page, notice how crisp and clear our camouflage images are:
Call 866-289-2358 with any questions.