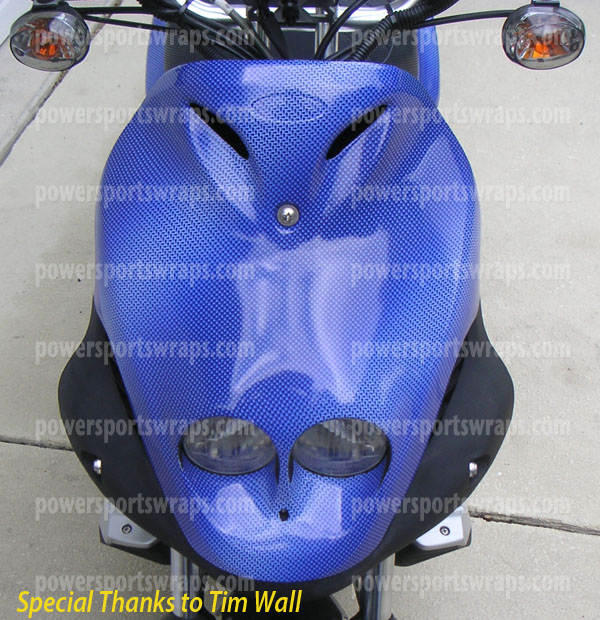 Another one of our Happy scooter customers…. comments:
I was looking for a new look for my 2006 Genuine Rattler scooter. I also wanted a custom look that would set it apart from the other scooters. I found what I was looking for with PowerSportsWraps.com. I have one of the most unique scooters in the Chicago area. It looks great in the carbon fiber blue pattern & it looks like the body panels were molded from carbon fiber. See Carbon Fiber patterns here!!
The team at Power Sports Wraps was INCREDIBLY helpful!
Tim Wall
SHOP OUR DO IT YOURSELF VINYL WRAP WEBSITE
CONTACT US: 866-289-2358