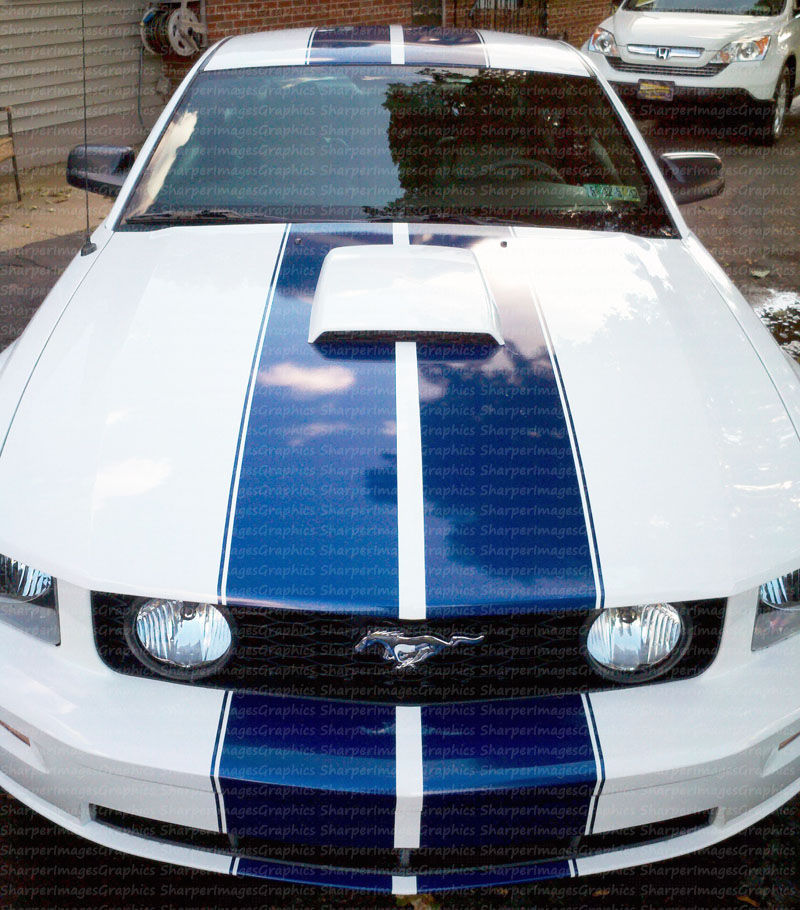 Take a look at Dave G's 2011 Mustang GT.  Dave's car looked like the average Mustang prior to having us install this custom Metallic Blue Racing Stripe kit.
Dave requested that we try to match the same look as the original 60's Mustang.  After looking at some photos and model examples Dave chose this
color & stripe style.  We custom created his G.T. 350 rocker stripe which we can change & add text to say whatever you like.  If you have a Mustang
and want to make it stand out contact us…
Contact Pete with questions.
814-838-6377