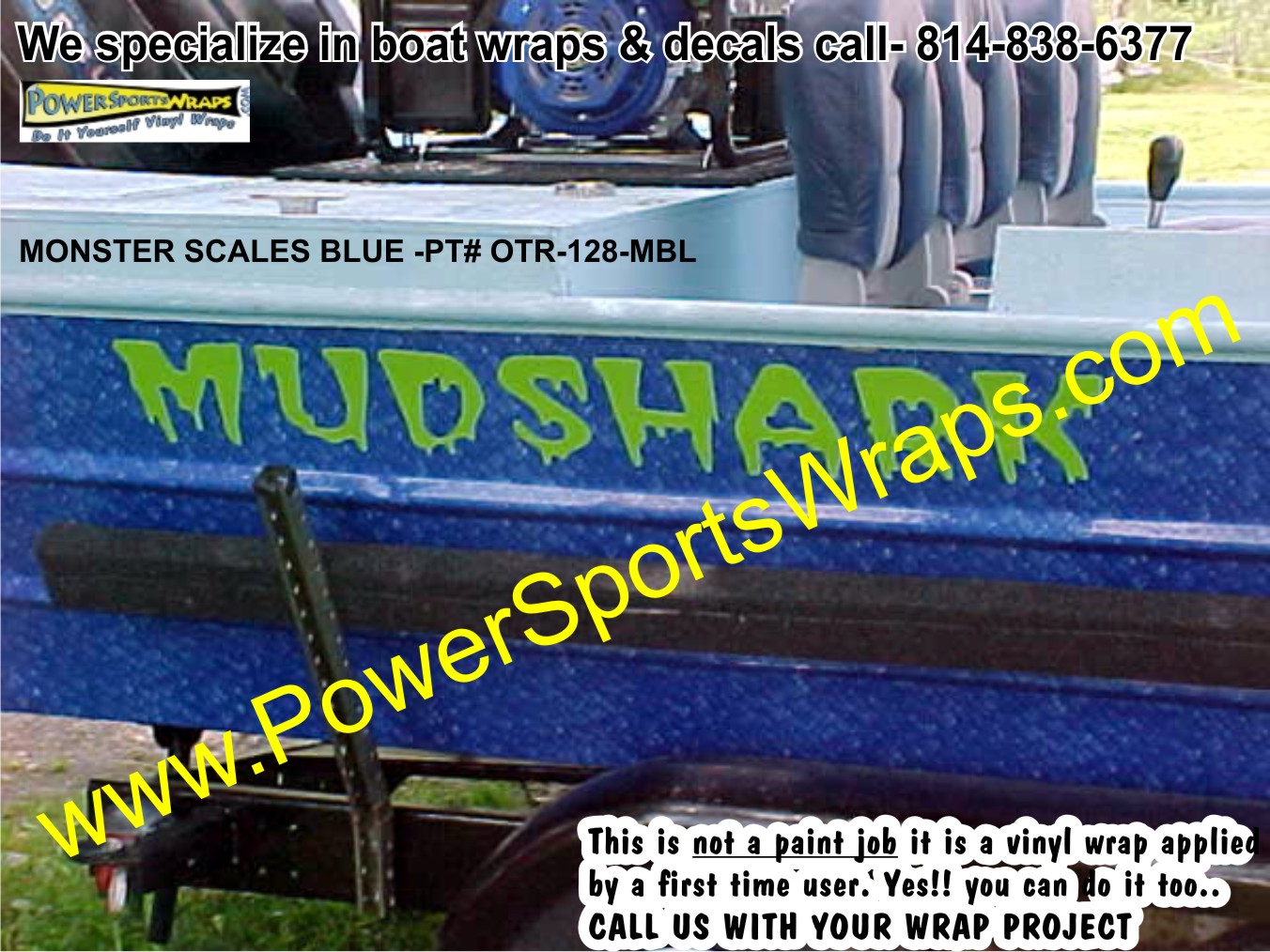 This is a custom wrap we created for a customer who was building this mud fishing boat. He wanted a unique look that would distinguish his boat from all the others. He purchased and applied this film himself as a do it your self project. He expressed that it was quite easy to work with once he got the hang of how to apply the film.
Bill had this to say about the product and reactions from others: The boat was a hit at the tournament and drew quite a crowd of onlookers,everyone thought the wrap was actually a paint job at first until we showed them it was actually a custom wrap. I had a lot of inquiries as to who supplied the wrap and gave out your companies name to quite a few people. The wrap took me 7 hours a side to apply as i had never applied this type of material before but it came out flawless and looks awesome. I have posted pics of the entire boat on bowfishing country website.
If you have a boat & want to create your own custom look feel free to contact us. We have over 200 wrap patterns to choose from. If you want Camouflage, Metal effects, Monster Scales, Flames and more….
Call us today 866-289-2358
Order Blue monster scales Here