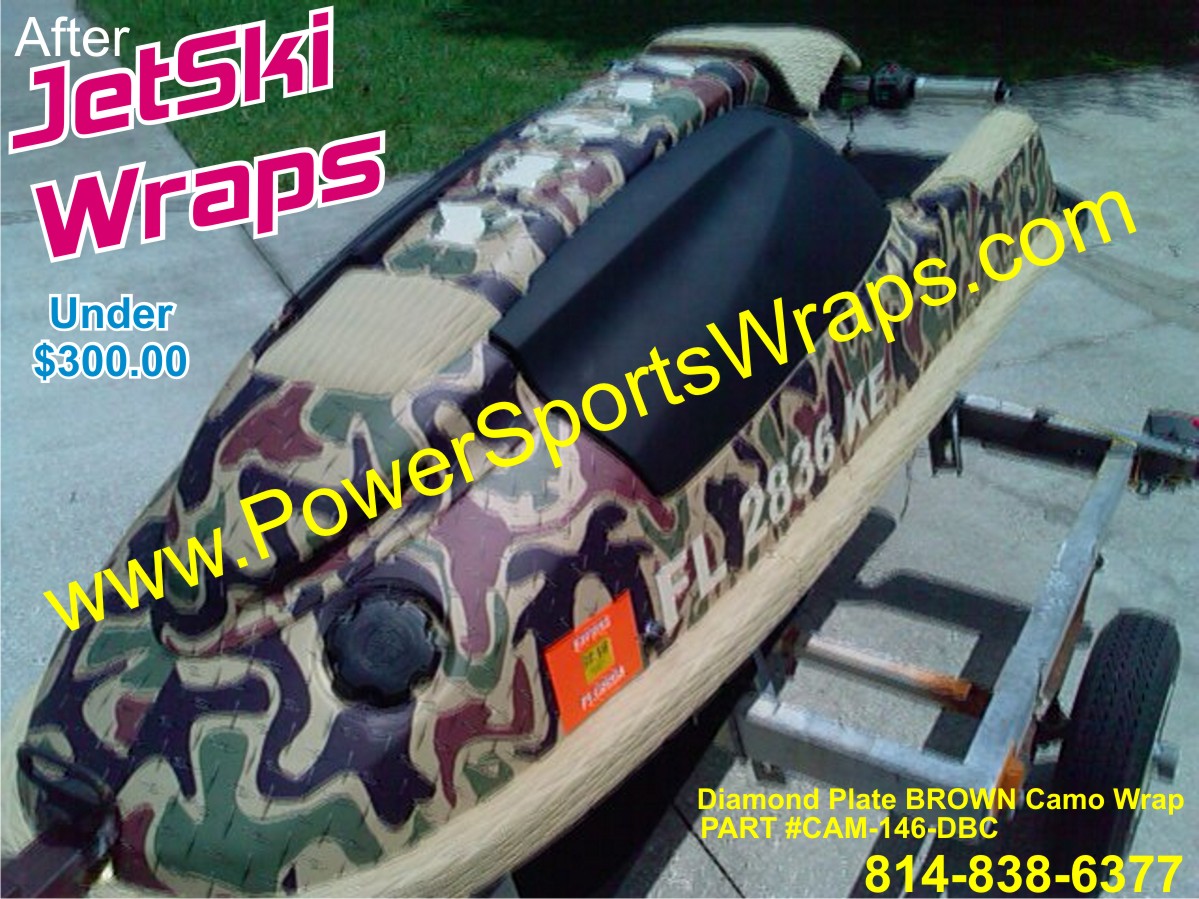 Do you have a tired looking jetski that needs a new look. STOP!! Don't paint it …. Wrap it! Yes, check out this custom wrap that was applied by Steve one of our first time users from St Cloud Florida. Steve purchased 4 SHEETS of our (CAM-146-DBC DIAMOND PLATE BROWN) material late on a Friday & asked us to Next day air the film to him so he could apply it on Staurday. Yes… we delivered and wow was Steve happy. He wrote: You did me great ! It got to me with the overnight saturday delivery , and was on the water Sunday , it looks great it is a 1996 Superjet I ride with guys with new skis but I got people going crazy for this.
If you have a Jetski or any other Power Sports machine that you would like to give a new look without breaking the bank contact us TODAY…
Over 200 wraps to choose from.
TO ORDER DIAMOND PLATE CAMO BROWN CLICK HERE:
866-289-2358
>