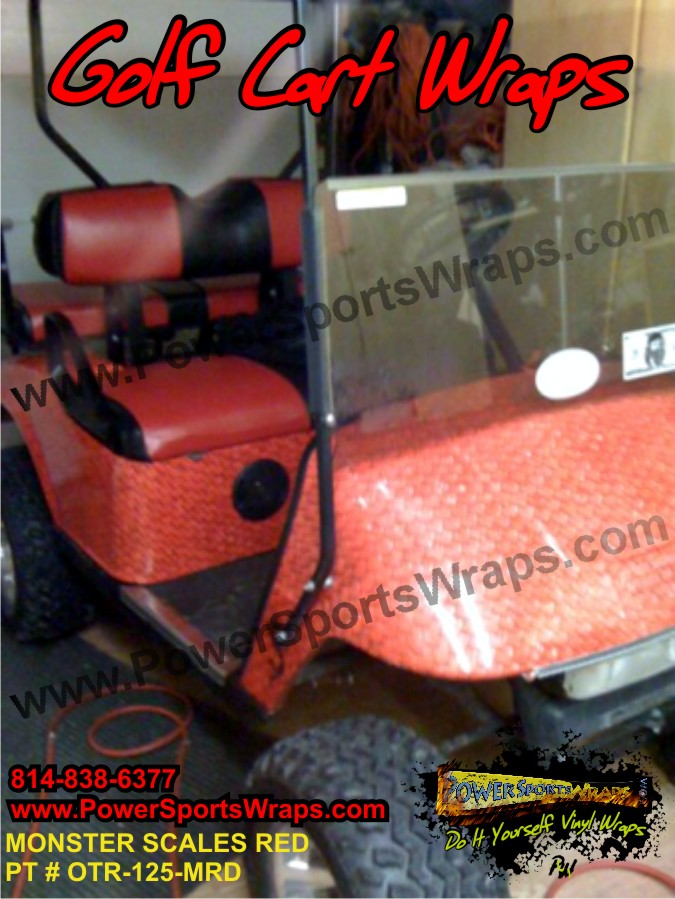 Comments from our customer:
Hello we are finally done our rebuild and are ready to start.
The wrap we chose was a monster red wrap. we received it right away and open it. excited we got a couple of buddies together to install it on the golf cart. it was a very easy install to our surprise and didn't take long at all. we recommend these wraps to all to spruce up your ride.
Mike and Marsha
If you have a golf cart that you want to dress up without the high cost of custom paint please contact us. We have over 200 golf cart wraps in stock and ready to ship.
Order Monster Red wrap: