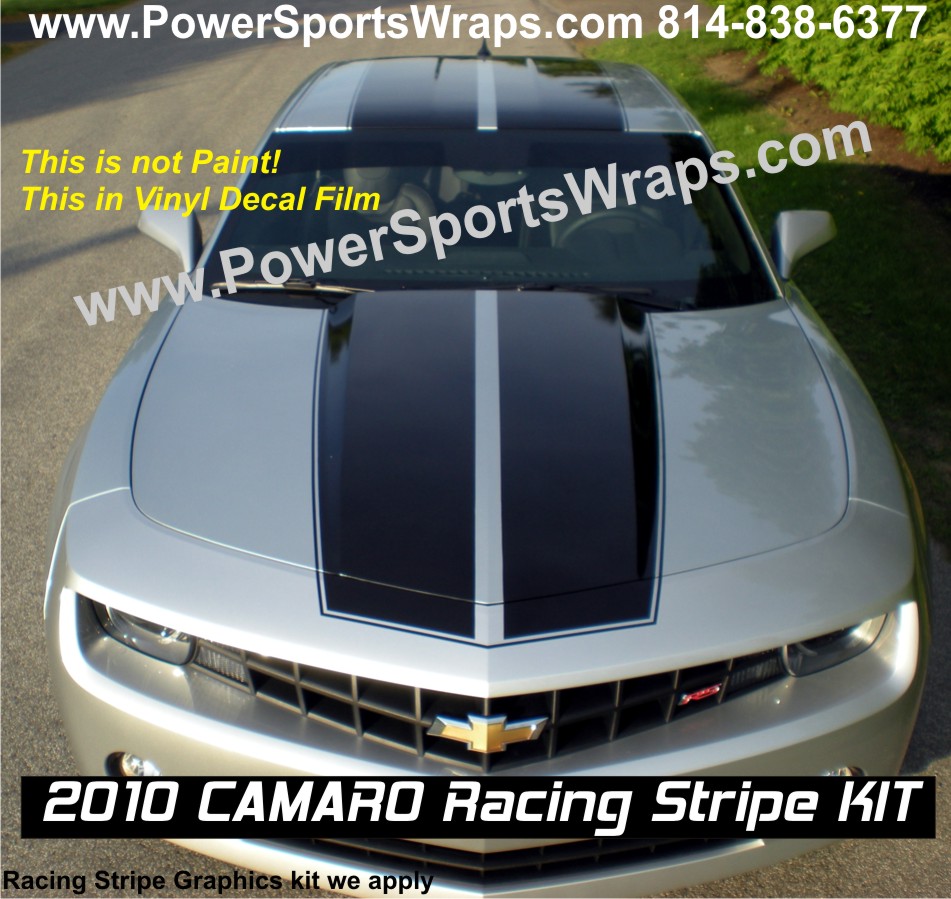 Take a look at this brand new 2010 Camaro with our amazing custom designed Rally racing stripes. This customer drove in from Ohio just to have us do a custom vinyl stripe on his Camaro. Vinyl stripes cost thousands less than custom paint with many benefits. You have a wide variety of colors available & if you need to do a repair it is fast and simple to do.
He had the car Supercharged & wanted something custom applied to the side rockers so we created the rocker stripe as well. We can apply any text to the side stripe so, if you would like a one off rocker kit just let us know.
If you have a Camaro, Mustang or other brand car & you would like to add racing stripes with out the high cost of paint contact us and let us show you what we can do for you.
866-289-2358