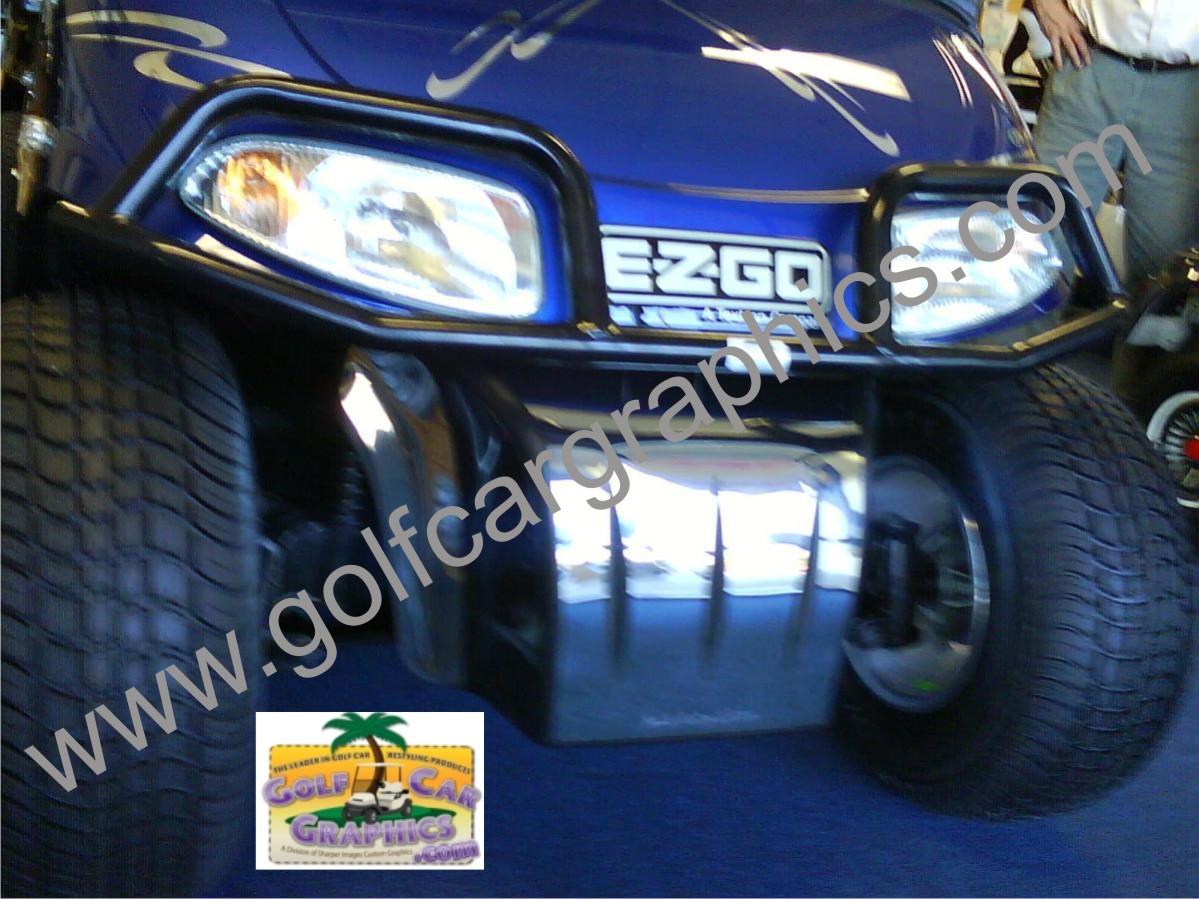 All new EZ-GO RXV Chrome Accent kit. This is a do it your self peel and stick 11 piece accessory that anyone can apply. These custom fit Conform Chrome parts apply with 3M Acrylic adhesive tape for a fast and easy application just peel and stick. All kits come with application instructions and 3M adhesive promoter just to be sure your parts really stick.
Custom logo's & designs can be lasered into the parts for those of you who are dealers or any customer in general who is looking to customize their RXV.
SEE BELOW FOR MORE CHROME PARTS FOR YOUR E-Z-GO RXV
E-Z-GO RXV Conform Chrome Parts NOW AVAILABLE
Call us for details and pricing dealers welcome…
866-289-2358
FRONT BUMPER & VENT KITS NOW AVAILABLE FOR TOMBERLIN VEHICLES AS WELL.
Contact us for more details and keep watch for them on our sister website www.golfcargraphics.com
To purchase the EZ-GO RXV Front Bumper Chrome Accent kit
CALL 814-838-6377