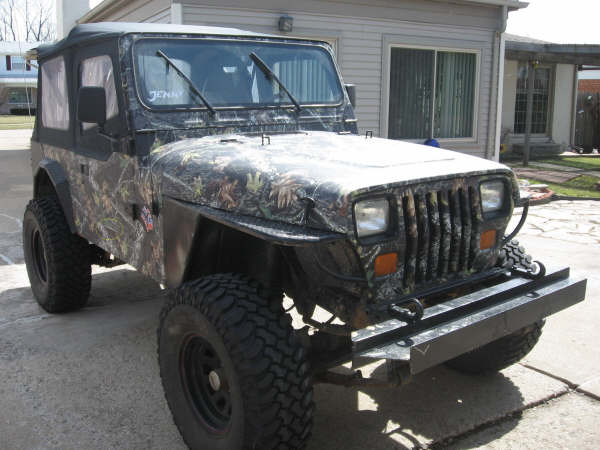 One very popular seller for us has been Mossy Oak Breakup camo covering. We have may customers who use this wrapping film to cover may types of utility vehicles. Mossy Oak Camouflage is a great pattern to use due to it's crisp clear look. Break-Up has become the pattern by which all others are judged.
With its computer-enhanced realistic elements Break-Up offers a sense of depth and texture that has been unmatched Our part number is : Mossy Oak Breakup CAM-191-BRP. Here is a direct link to the pattern on our website where you can purchase this Mossy Oak wrapping film on line.
Why is our Camouflage superior over the competition? One of the main reasons is that we add a HARD PROTECTIVE LAMINATE over top of the camo print. This greatly helps to protect the image from all the abuse you can give it like: scratches, scrapes, chemicals, UV, mud, snow, water and other elements that can take it's toll on unprotected material.
Most of the competition only uses a spray on laminate that has limited protective qualities. When we combine our 3M vinyl and our protective cast laminate you are getting almost 5 mil thick material. The competition??? less than 3 mil. Thicker is the preference ….. wouldn't you agree??