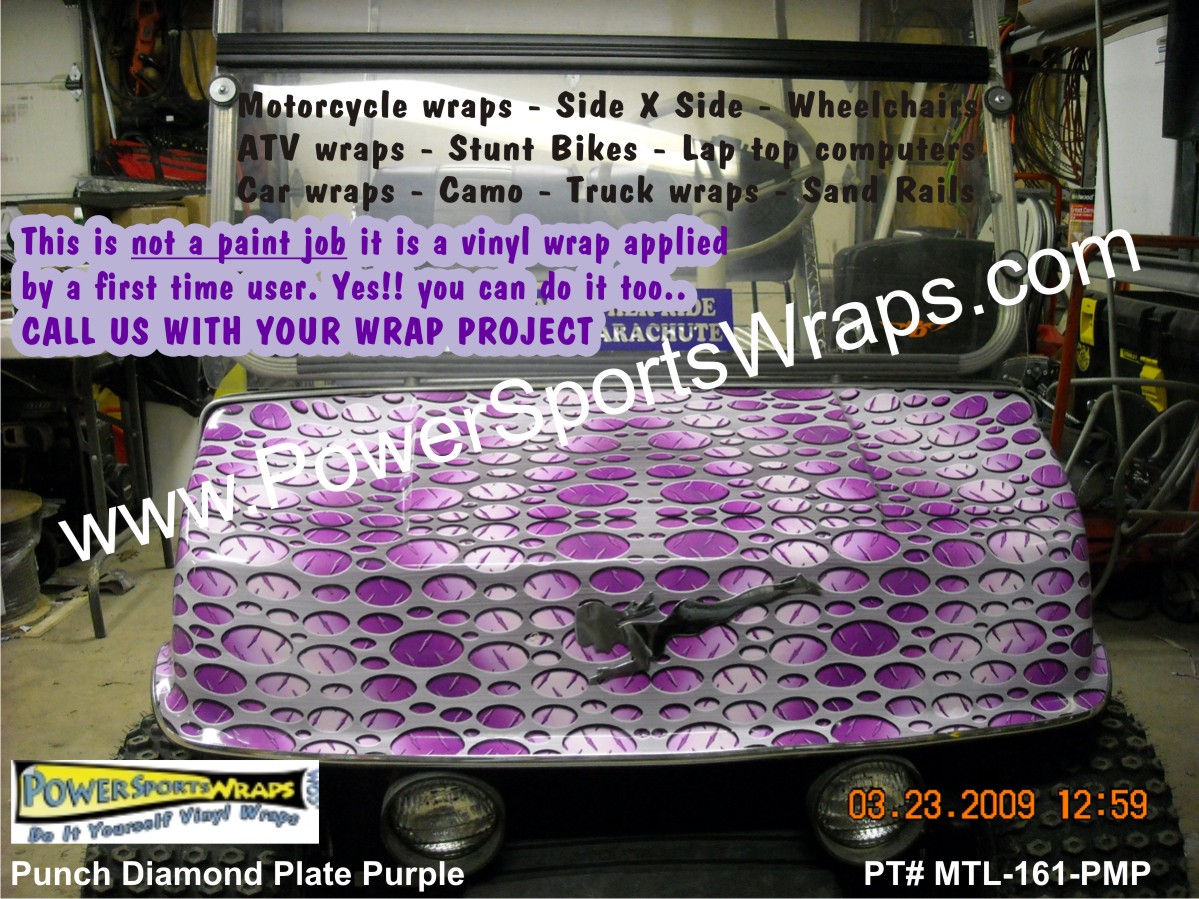 Tired of that old basic golf car with no appeal? Why not jazz it up with a vinyl golf cart warp? Our do it your self vinyl decal wraps are an inexpensive way to dress up a golf car. You can have complete body coverage of a standard body golf car for as low as $339.00 this includes any of our custom digital vinyl patterns found on our website. Take a look at the before and after pictures and let us know what you think. We are sure you will agree that a vinyl wrap is the best and most cost effective way to dress up a golf cart.
These pictures were submitted by Ray from PA. He had never applied our golf car vehicle wrap prior to purchasing our wrap product. Ron completed the application using our easy to follow instructions and by watching our supplied wrap application video. He customized this golf car for a fellow sky diver who uses the car for jumps. Ray had this to say after completing this golf car wrap: I do believe i will buy one for myself soon so I will be talking to you about an orange design sometime soon
ORDER PUNCH METAL PLATE PURPLE TODAY!
If you would like to purchase any of our Punch metal patterns please see our website or give us a call. 866-289-2358