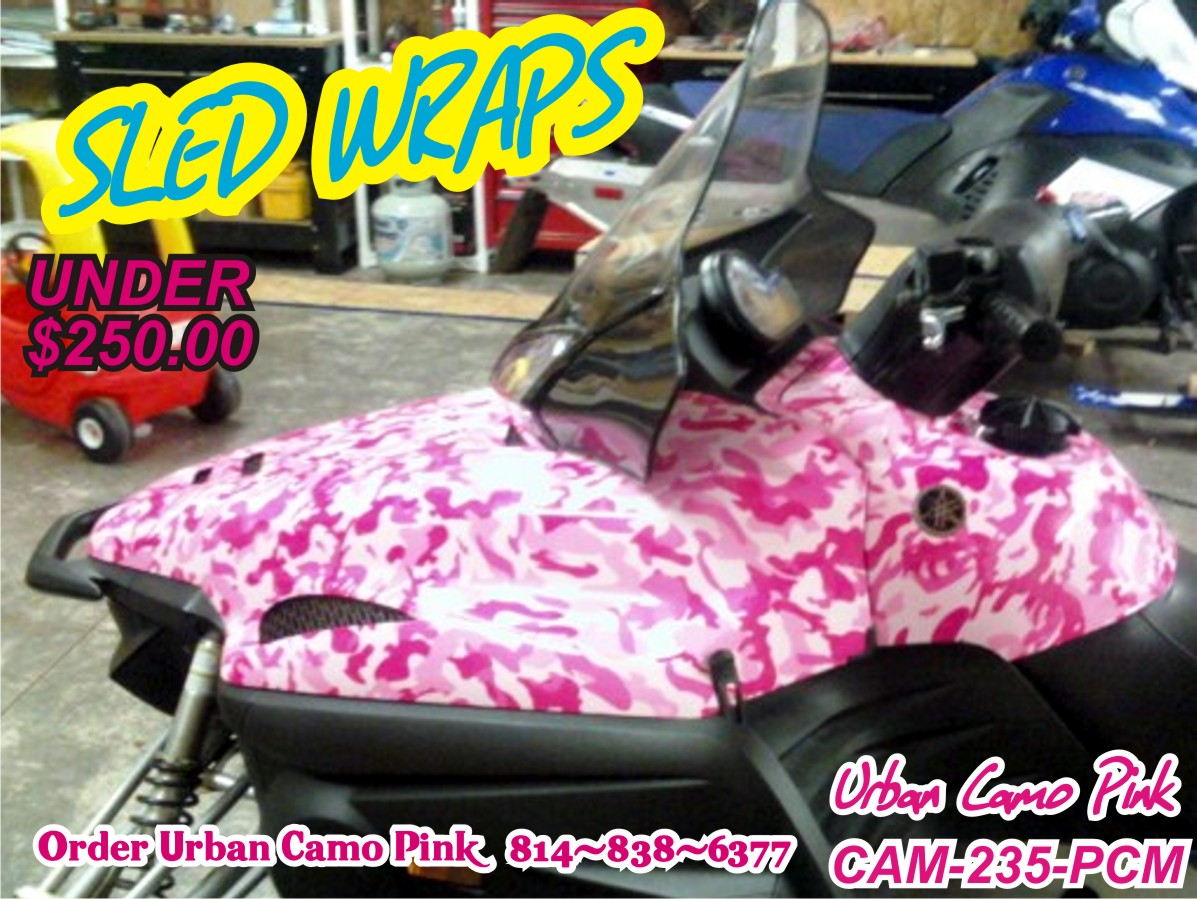 Special Thanks to Anthony C for sending in these really cool pictures of his wifes 2005 Yamaha Vector snowmobile in Custom Urban Pink Camo. Anthony had never worked with wrapping film before, here is what he had to say after working with our do it your self sled wraps:
I ordered the pink camo last week for my wife's sled. It took a bit to get the hang of things but once I did it went on great .now I am trying to talk all my buddies in to letting me wrap their sleds and im looking for other things to wrap . Anthony
If you are looking for Urban Camo in any color combination just give us a call we can help..
CALL TO ORDER 866-289-2358
SHOP OUR VINYL WRAP STORE