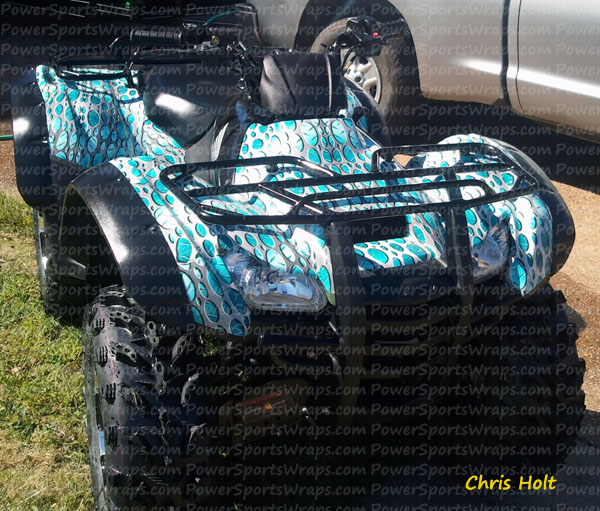 Our customer Chris said: We love the final outcome. A little patience was required but the product was very forgiving. Heads turn everywhere we go. Driving down the highway cars will slow down and keep pace with our trailer with people pointing and staring. We couldn't be happier with this wrap. Thanks Power Sports Wraps!
If you have a ATV we have the custom look just for you. We have over 200 stock patterns from camo to metal effects. Take a look at this Punch Metal Aqua vinyl wrap. Chris Holt
Contact Pete with questions.
Phone: 866-289-2358